Brief
Promote the fact that Tetra Pak package is fully recyclable and can be used for making different paper products. Stress the importance of garbage recycling.
Idea
Show that if it were not for recycling, paper garbage would be useless.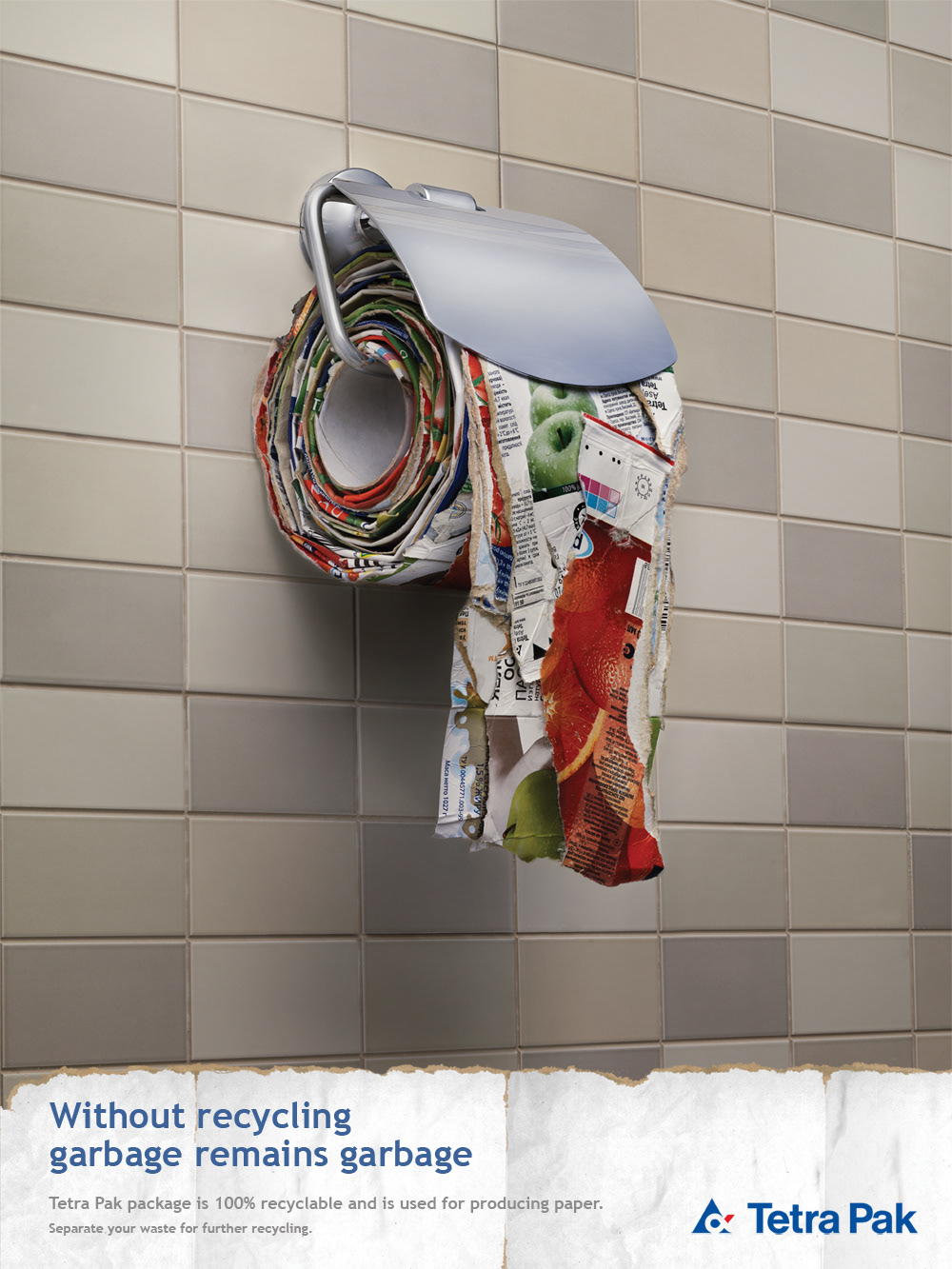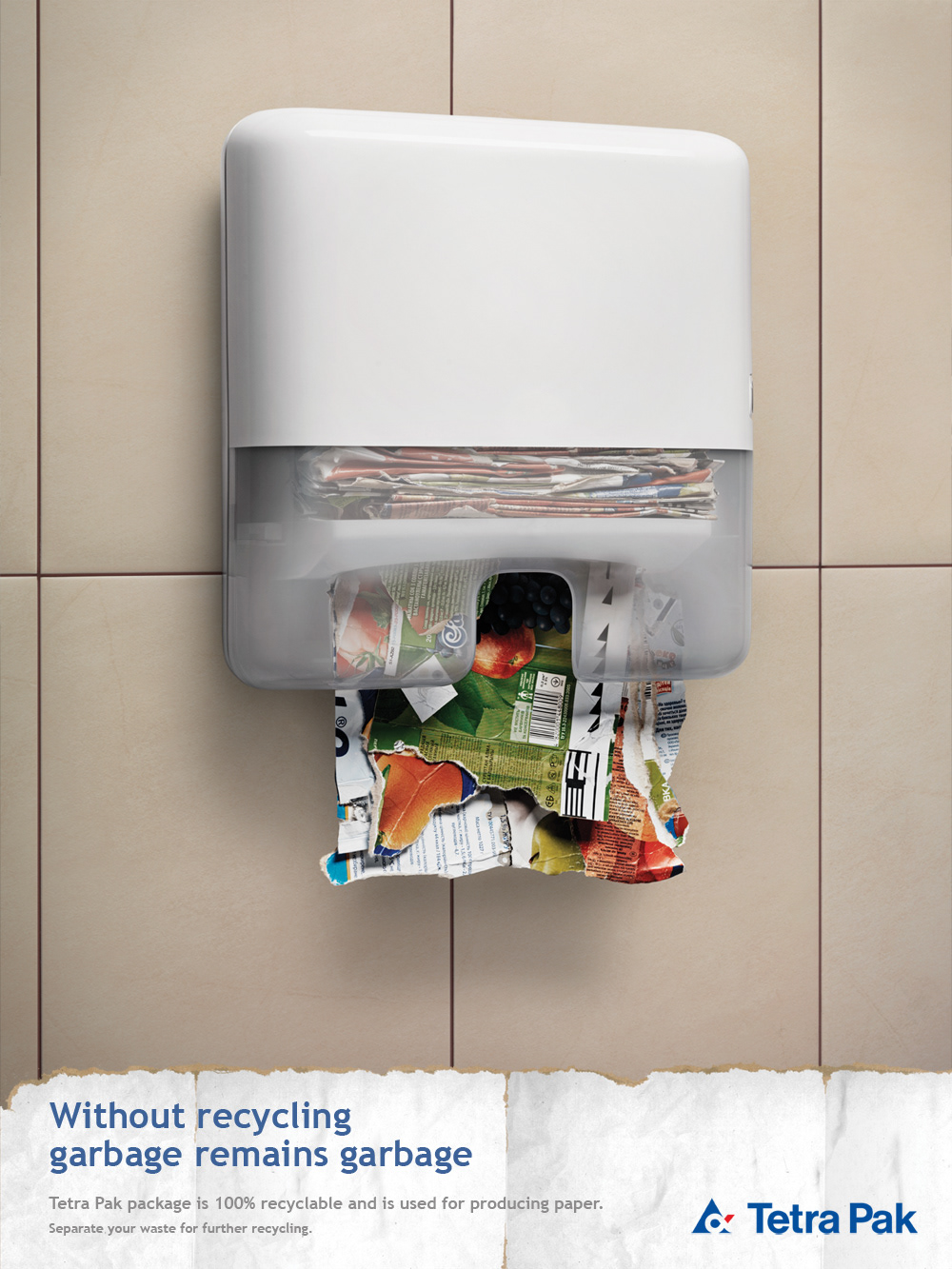 Awards
Kyiv International Advertising Festival, 2010  – silver
Reviews
http://www.hammertoff.de
Recycling ist immer wieder ein Thema. Ein Unternehmen, das sich damit brüstet, ist Tetra Pak. Und gerade dieser Aspekt darf in der Werbung natürlich nicht zu kurz kommen. Folglich rücken die Prints der Agentur Provid das Unternehmen in das rechte Licht und präsentieren es äußerst umweltfreundlich. Beim googeln bin ich des Weiteren auf folgenden Witz gestoßen, den ich euch nicht vorenthalten möchte: "Was ist der Unterschied zwischen einer Blondine und Tetra Pak? Tetra Pak ist irgendwie clever."
http://www.trendhunter.com/trends/tetra-pak-print-campaign
TETRA PAK PRINT CAMPAIGN
The Tetra Pak print campaign is an interesting look at recyclable materials in their raw state. Advertising agency Provid from Kiev in the Ukraine put together these ads for Tetra Pak to illustrate to consumers the need for correct recycling.
Seeing magazines, toilet paper and paper towels comprised of our garbage is a poignant reminder to us to keep on recycling. The tag line reads, "Without recycling garbage remains garbage. Tetra Pak packages is 100% recyclable and is used for producing paper. Separate your waste for further recycling."
http://www.innovationsraum.de/blog/2010/05/17/tetra-pak-die-antwort-auf-das-warum/
Tetra Pak: Die Antwort auf das "Warum"
http://nickismith.blogspot.com/2010/05/tetra-pak.html
This is such an inspirational piece of advertising. I think it is so creative and has such a strong message. I am really passionate about the environment and love doing pieces of work these issues in mind.
http://www.1000ideas.ru/?p=4206&utm_source=feedburner&utm_medium=feed&utm_campaign=Feed%3A+1000ideas%2FhDqL+%281000+ideas%29
Рекламные принты, которые иначе, как креативными не назовешь, наглядно демонстрируют потребителям, что все журналы, туалетная бумага, бумажные полотенца изготовлены из мусора и что раздельное собирание мусора значительно облегчит его утилизацию, без которой мусор остается мусором.